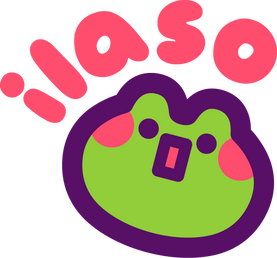 helping the world one frog at a time
Hi, I'm ila! I'm a froggy-loving designer based in Canada. I run an online community called Frog Cult and host an annual online frog convention called Frog Con!
---
upcoming events!
Anirevo table A51 (Vancouver, Aug 18–20)
Frog Con 2023 (online, Oct 13–23)
Mr. Surprise pop-up (Toronto, Oct 6–?)
Tomo Arts Market (Edmonton, Dec 16–17)
---
My store will be back at least in time for Frog Con!